IKOR Advocates are independent professionals looking out for the needs of our clients. We go beyond traditional case management by advocating for our clients in every aspect of their life. Our Life Management Assessment provides the foundation for everything we do. Through this assessment, we gain a holistic view of our client's life and create a Life Management Advocacy Plan tailored to their needs and preferences. In the Life Management Advocacy Plan, you will find expert, unbiased advice that puts the needs of the client first and foremost. Our goal is to achieve an optimal level of wellness and improve coordination of care while providing cost effective, non-duplicative service. From medical advocacy to residential needs assessments to on-site safety assurance evaluations and routine bill pay, IKOR Advocates are the professionals you can rely on.
We understand tending to the needs of seniors and those with disabilities can be overwhelming. Contact us today to learn how IKOR's unique approach to life management can help you.
Contact Our Office
2199 Ringling Blvd
Sarasota, FL 34237
Phone: (941) 306-2363
Email : info@ikorfl.com
Services Our Office Offers
We are independent advocates focused intently on meeting the needs of our clients. We are different from others that serve the needs of seniors and the disabled. We are advocates first, providing guidance, planning, oversight and the implementation of plans designed to focus on our client's critical life challenges.
Life Management
Living Arrangements
Routine Bill Pay
Coordination & Oversight of Life Services
Ensuring Independence
Predatory Issues
Personal Rights Protection
Ensuring Safety & Independence
Medical Advocacy
Medical Oversight
Professionals in Crisis
Chronic Illness
Power of Attorney
Agent for Power of Attorney
Guardian of Person
Agent of Guardian
Financial Advocacy
Light Forensic Accounting
Routine Bill Pay
Power of Attorney
Agent for Power of Attorney
Guardian of Estate
Agent for Guardian of Estate
Disability Advocacy
Mental Health
Physical Disabilities
Intellectual Disabled Individuals
Assisting Those in Need
IKOR Can Help Improve The Quality of Life
Meet the IKOR Suncoast Advocates
When you are unsure where to turn to get help with life's challenges, let an IKOR Advocate help. Through our Life Management Advocacy Plans, IKOR Advocates are able to gain a complete view of our client's life and make objective recommendations to help them maintain or improve their quality of life.
Our client-centered approach goes beyond case management to offer integrated life and care coordination services. Our trained professionals can help manage the medical, financial and personal aspects of life. At IKOR, we simplify the complex parts of life so enabling our clients to focus on life's more important moments.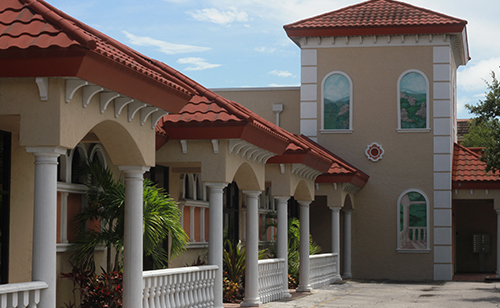 Contact Us Today to Find Out How IKOR Can Help You
We optimize care and enhance our client's quality of life. Where other companies focus solely on personal finances or care management, IKOR a full spectrum of life management services.
Contact Us
2199 Ringling Blvd
Sarasota, FL 34237
Phone: (941) 306-2363